Servicing nearly all brands and models of appliances including:
Amana
Bosch
Dacor
Electrolux
Estate
Fisher & Paykel
Frigidaire
General Electric
Hot Point
Jenn-Air
Kenmore
Kitchenaid
LG
Maytag
Roper
Samsung
Sub Zero
Thermadore
Viking
Whirlpool
Wolf
Heritage Appliance Repair provides a comprehensive level of service that allows you to extend the life of your appliances. While many people like the looks of new appliances, the cost of new appliances often becomes burdensome or impractical except when doing a full remodel. Often simple repairs can not only significantly extend the life of your appliances, but can also increase efficiency, providing like-new operation.
Dishwasher Repair
Lets face it, over the last couple of decades, there is a whole lot that has changed on dishwashers. Fancier electronics for the controls, some sound deadening/quieting features, and adaptations to the water jet system to produce better cleaning is about all there is. That's because how a dishwasher operates is a pretty simple process and complicating it doesn't necessarily producer better results.
If your dishwasher is 20+ years old, has failed you and you're looking to spend some money, you will see an appreciable value in newer models in terms of the previously mentioned cosmetic, sound, and cleaning changes. However, if you're a little thriftier, having us repair your dishwasher can add some significant lifespan to an already-paid-for appliance.
Fed by your hot water heater, dishwashers use hot water and your household 120v electricity to pound your dishwasher with jets of hot water (hopefully 140 °F or higher) and soap to dislodge food residue and ultimately clean your dishes. The electronics in the dishwasher regulate and operate the timing for the various cleaning cycles, controlling the water flow, drain, soap dispenser, etc. Like cloths washer, because the appliance combines water and electricity in single environment, we never recommend that people attempt their own repairs on a dishwasher.
At Heritage, we're experienced in dishwasher repair, including newer models that operate using advanced micro-controller based interface and control systems. We can source the right parts at the right price for your dishwasher, restoring it to like-new operation at a fraction of replacement pricing.
Refrigerator Repair
Refrigerators also have changed quite a bit since their inception. While the main reasoning behind a refrigerator is simple (keep foods cold or frozen), the components of each of them can vary therefore troubleshooting problems may take some ingenuity. Heritage has been in business over 20 years - we've seen it all and have repaired it all!
Some common problems you may face with refrigerator repair are it's not cooling, it's dripping water, not making ice or even it's making too much noise. Each of these issues may have different components that need repair, so at Heritage, we make sure we fix only what needs to be fixed. We keep your repairs and costs down, which increases your uptime and disruption to your family and household.
Call us today and we'll be right out to see how we can help you.
Washing Machine Repair
Because washing machines combine electricity with water, it's always best to call a certified repair technician before attempting any repairs on your own. Heritage provides accurate estimates and accurate, first-time repairs to minimize the disruption to your family and household. We show up on time because we know your day is busy and time is valuable.
Your washing machine is a valuable appliance and we want to get you up and running as quickly as possible. Our staff is very knowledgeable and friendly. We will never rush through a repair so you'd have to call us again for a subsequent repair. We want to earn your trust the first time you call us so when you need another appliance repaired, Heritage Appliance Repair is the first people on your mind to call.
Clothes Dryer Repair
Dryers are made up of a tub, ball bearings, heating element, dryer vent, and perhaps (according to your model) an electrical interface. Since their inception, dryers haven't changed much in the inside - because why change something that works. The main differences in dryers are the electronics that have been added.
Heritage Appliance Repair recommends that everyone everyone considers an annual dryer vent cleaning that cleans the entire vent path (including inside the dryer) by a professional. Dryer vents clog easily, reducing efficiency that causes you to have to run the dryer longer to get your clothes dry. In addition, clogged dryer vents can be a fire hazard.
At Heritage, we understand the different dryer options and models. Since the early 1990's, we have been repairing dryers, including dryer heating elements, drums, dryer vents, ball bearings, balancing issues and so forth. Sometimes, it's a easy fix like too much lint inside the dryer vent or the undersides of the dryer drum. Other times, it's a warped dryer drum or it's rusted out and that takes more time to repair. Either way, no job is too big or too small to call us. Heritage is your metro Atlanta area dryer repair experts.
Oven Repair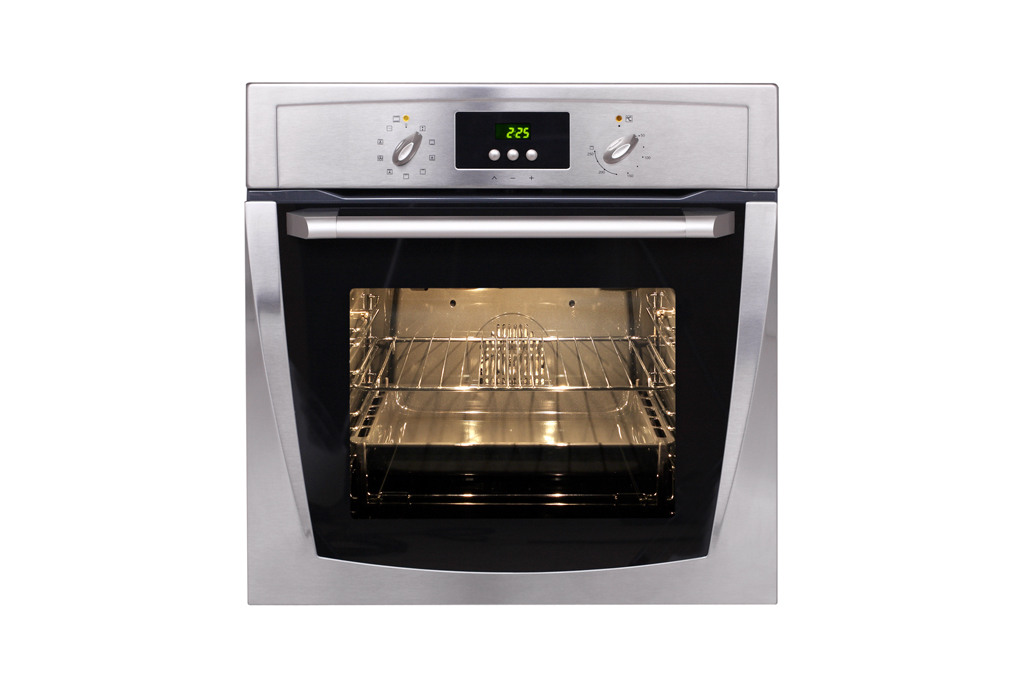 Repairing an oven that isn't functioning properly takes a trained professional with the knowledge and training only learned through schooling and/or experience. At Heritage Appliance Repair, we have trained professionals that know how to troubleshoot any oven repair with minimal cost to you.
Ovens are a unique appliance with a heating element, electricity and/or gas connection with either an electric interface or simple knobs to turn the oven on and off as well as increase/decrease temperature and turn a timer on and off.
If you have a gas oven and smell gas, you MUST call 911 immediately and they will walk you through what to do. Normally, you'd need to turn off any gas connection to the oven, open the doors/windows and call a repair service technician to check the operation of the oven. At Heritage Appliance Repair, we have the knowledge and experience to work on and repair such appliances with no risk to you or your home.
If your oven is electric and isn't working properly, call us. We have fixed broken doors, broken knobs, broken glass, uneven temperatures, worn heating elements and much more.
Don't waste time and energy on trying to fix the oven yourself. Call the professionals today and we'll ease your mind and repair your oven the first time.
Cook Range and Stove Top Repair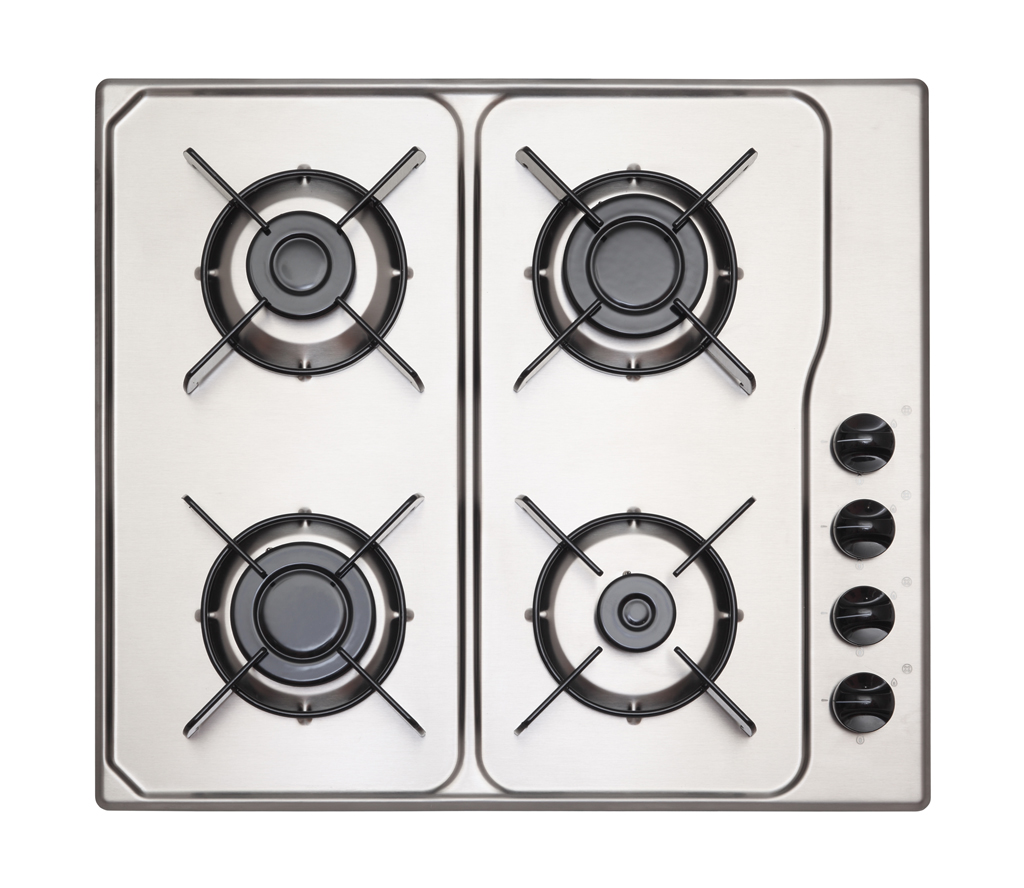 Just like with ovens, cook range and cook tops are a special breed of appliance, which in turn takes a special breed of repair. There are two types of cook tops: gas and electric.
If your range or cook top is gas and it's not lighting properly and you smell gas, immediately turn the cook top off and open any doors and windows to get fresh air into the kitchen. If needed call 911 or your gas company immediately if you feel you are in danger. Do not light the cooktop until the smell of gas has subsided. It is the fumes that light on fire, not the gas itself. If the gas cooktop isn't lighting properly, don't try to repair it yourself. Gas isn't anything you want to mess with because of the potential of a fire or explosion. Heritage Appliance Repair technicians are trained to repair all gas appliances (i.e. cook tops, ovens, water heaters and dryers) and know the proper protocol to shut the gas off, secure the dwelling, take the appliance apart and repair any gas connections or broken connections. We are fully bonded and insured, however, with our experience, we have never had to place a claim for negligence or faulty repairs. We are Atlanta's premiere appliance repair and will always do the utmost to secure your home and peace of mind.
If your cook top range is electric, there is a risk of electric shock or death if you are not properly trained in repairing it. Call the pros at Heritage and we can walk you through any and all repairs so you can rest assured that our repairs are thorough and complete before we leave.
Microwave Oven Repair
Microwave ovens can be installed above the stove for convenience or sit on a counter. They are an added resource for cooking and vital to most households. We understand the important of getting a microwave oven fixed immediately with little downtime. We have been repairing microwave ovens for the past 20 plus years and know the in's and out's of their workings. We have fixed broken doors, broken glass, broken or worn displays, replaced broken glass turntables and the like.
The reality is that for most counter-top microwave ovens, the cost of repair is close to or equal to the cost of a new appliance. That makes these essentially disposable appliances. For more complex and/or built-in units, then the cost of repair is generally significantly cheaper and more economically viable.
Hot Water Heater Repair
We can repair gas or electric hot water heaters. With the pressure that is imposed upon these heaters, you don't want to try to repair them yourself. It looks like a harmless appliance, but in reality, if you didn't repair it properly or install it properly, you are setting yourself up for disaster. The pressure of the steam and hot water has the potential to explode and take your entire house with it. If your hot water heater isn't heating your water to the temperature displayed on the regulator, if it is dripping, if it's not ventilated properly, if you smell gas from it, or if the gas pilot light has gone out, you need to call us right away. If you smell gas, you need to call 911 or your gas company immediately and they will walk you through what the next steps are. Then call us and we'll take care of it right away. We have a family too and want to help protect other families as well.
Heritage appliance repair deals with all sort of different types of hot water heaters, including gas, electric, tankless, tank/traditional, etc.