Service Call
by Heritage Appliance Repair

A customer was so happy with Heritage Appliance Repair, she wanted us to post her review in our blog. The customer expressed her thanks that our technician did such a good job
The Problem-Samsung Front Load Washer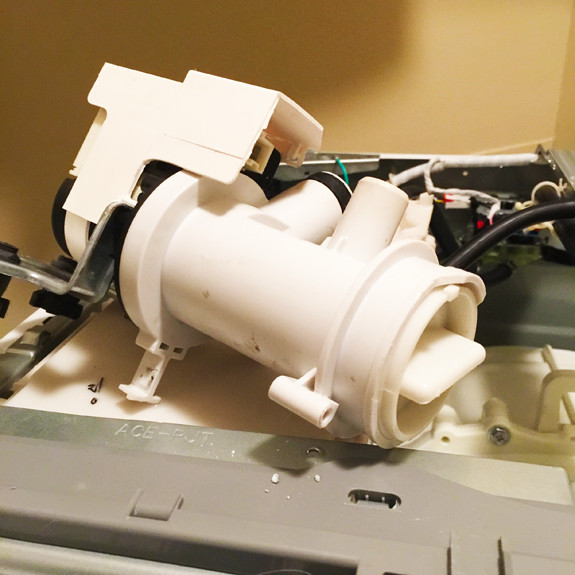 I first noticed the smell of burning metal a week ago. It was coming from my washing machine. I just hoped it was a one-time issue and would not happen again. I was wrong. The clothes were too wet coming out of the washer. Even after I put them into the dryer my clothes would smell of mold. It was disgusting! I tried to figure out what the issue was by running quick washes and watching it closely. I found out that instead of draining water the washer would add more water during the rinse cycle. I got creative and took off the debris filter to see if that was the issue. I found black flakes inside of the water pump. After this I knew I was out of my element. I did some digging around for an appliance repair service, and I found Heritage Appliance Repair and scheduled an appointment.
Service Call
Albert from Heritage Appliance Repair arrived the next day and was very courteous. He went to work right away. He walked me through all the steps as he was working. He first wanted to diagnose the problem. Albert ran a quick wash to see if the water drained as it went to the rinse cycle. The washer added more water as it had for me. He took off the front of the washer. Next, he took off the water pump and saw all the black flakes I did. I was surprised he did not seem worried as I did. He looked at the motor of in the water pump and told this was the problem. He explained the motor was not pushing enough water through the pump and this caused the burning metal smell as the motor was being overworked. He told he did not have the part with him but the supply store had it. He told he would be back later that day. Two hours Albert came back with new motor and did a quick wash to make sure it was working correctly.
New Water Pump Solves The Problem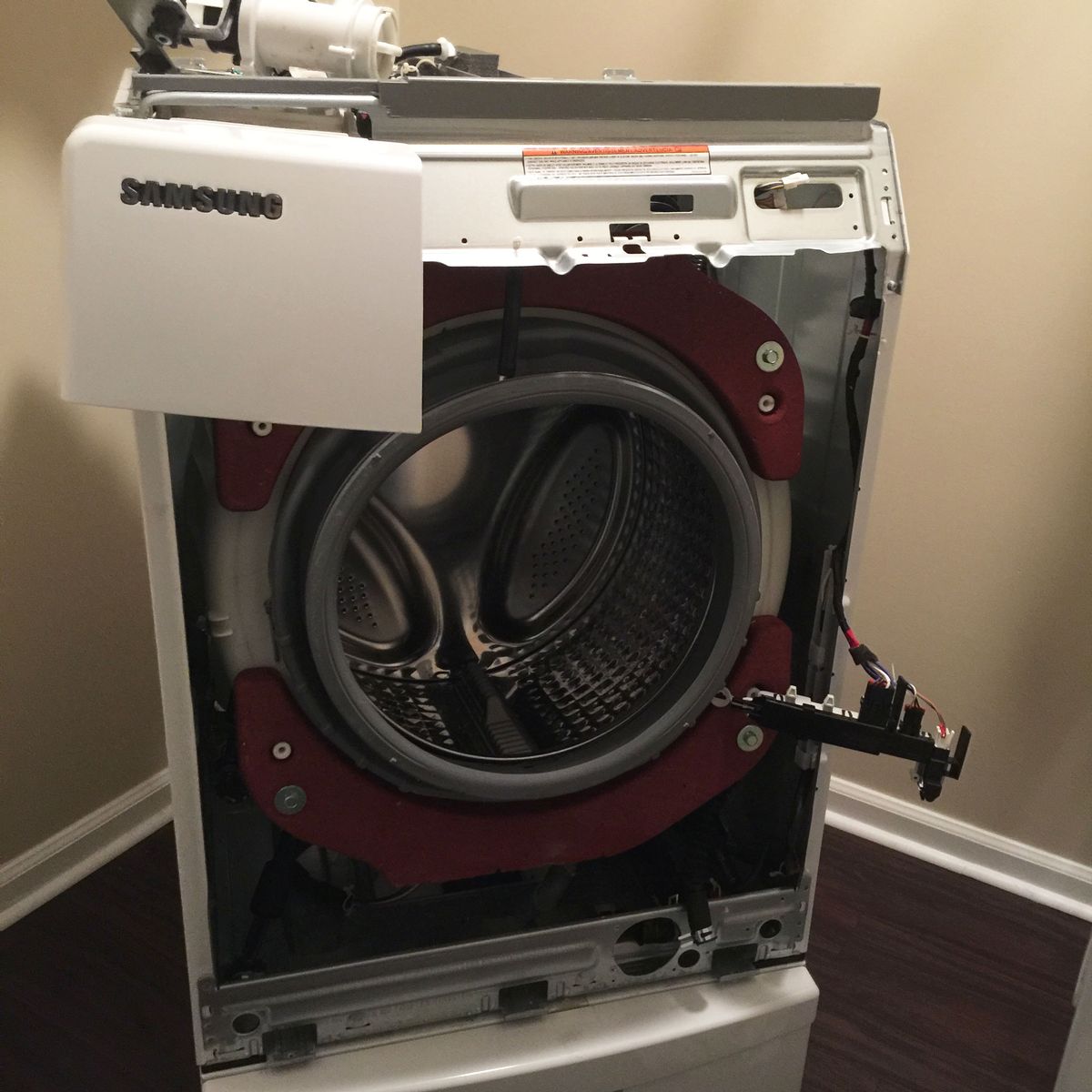 Since Albert came to fix the washer it has no more problems. The smell is gone and the rinse cycle drains water instead of adding. Albert was very knowledgeable about the matter and was able to offer me a same day solution. I would recommend Heritage Appliance Repair to anyone who has a broken appliance.